El Perro Loco ligt op een uurtje rijden van de luchthaven van Málaga. Je kan ons het vlotst bereiken via de A45. Doe je liever wat aan sightseeing of plan je een tussenstop in de supermarkt? Dan neem je best de A7, vanwaar je de kustlijn volgt.
Los Hijanos is een gehucht bij de gemeente Comares. In ons dorpje is er geen winkel (al komen de bakker, visboer en kaasboer wel regelmatig langs), maar er zijn winkels dichtbij. We liggen in de prachtige Axarquía-streek, met haar talrijke heuvels en valleien en het betere bochtenwerk. Van hieruit vind je de ideale mix tussen ontspanning, activiteit en cultuur.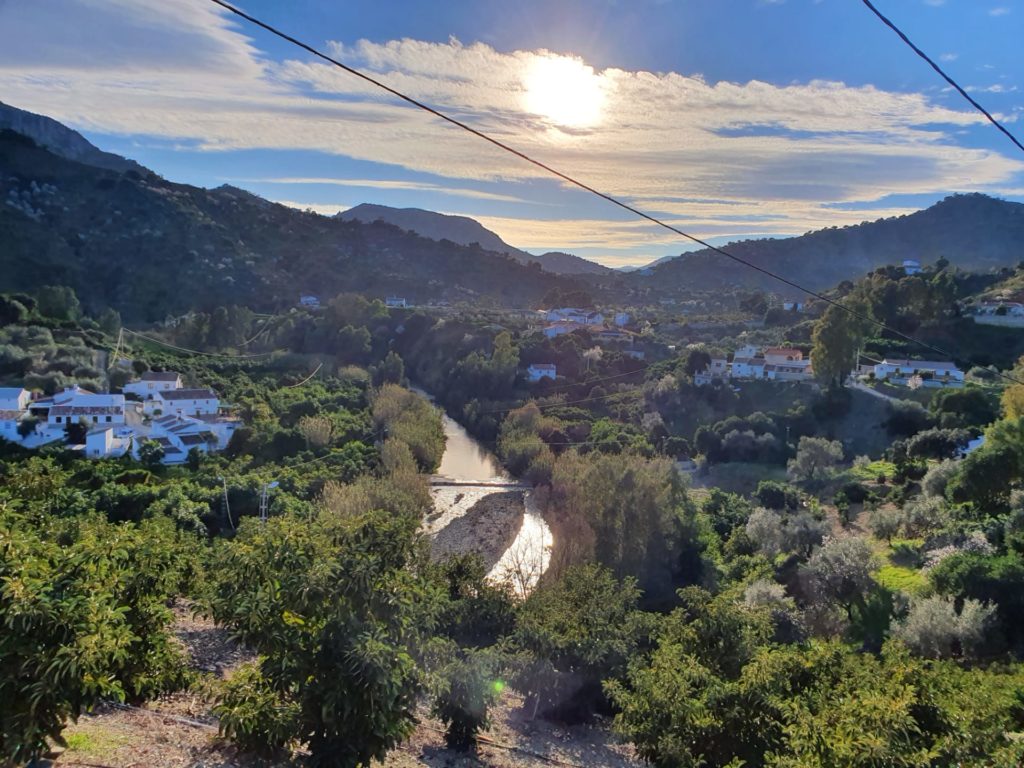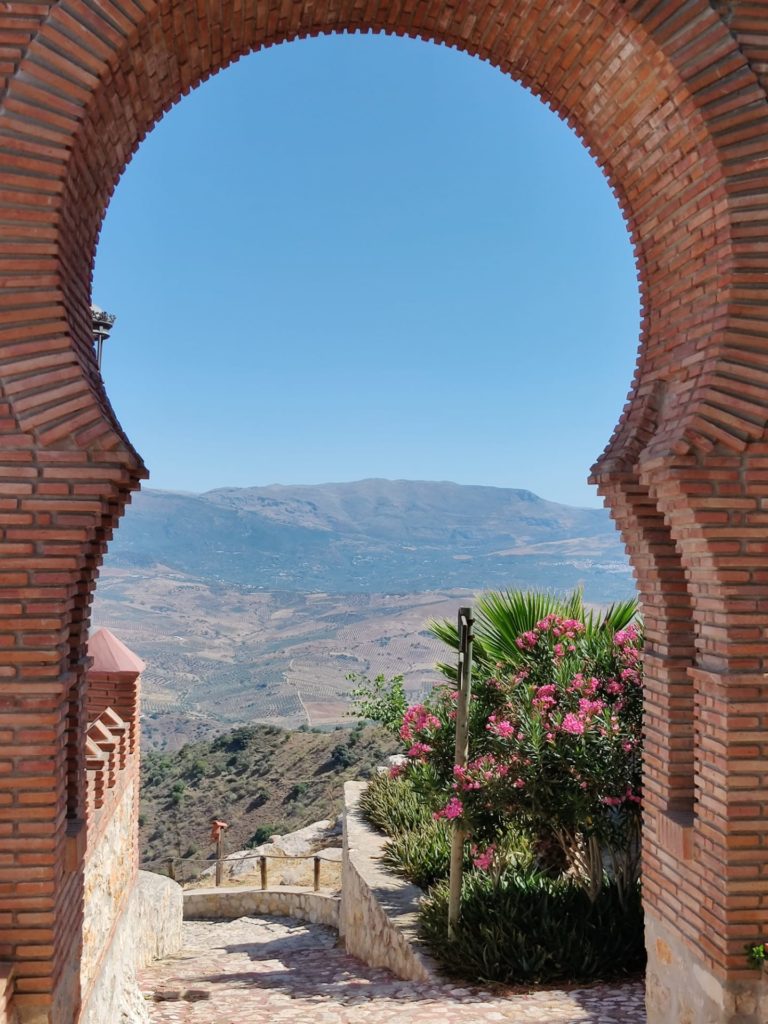 Naar Comares rijden, duurt 20 minuten. Daar kom je terecht in een typisch, magisch, wit dorpje. Het heeft een interessante geschiedenis, je kan er sportieve activiteiten doen zoals een deathride, bergbeklimmen, uitgestippelde wandelingen, rijden op ezels,… Afsluiten kan je met tapas op het dorpsplein en een heerlijk zoete moscatel uit de bodega van de
burgemeester of een frisse cerveza.
Als je er echt op uit wil trekken, kan je verschillende richtingen uit. Op een half uur sta je aan de zee. We liggen dichtbij bekende badplaatsen zoals Torre del Mar en Nerja. Ideaal om wat te luieren aan het strand, te wandelen op de promenades, tapas te eten in een typische chiringuito, enz.
Blijf je liever landinwaarts? Dan zijn plaatsen zoals Ronda, Antequera en Velez-Málaga zeker een bezoekje waard.
Málaga city is slechts een uur verwijderd van ons. Wat is een uur rijden als je onderweg kan genieten van prachtige berglandschappen of de kustlijn? Málaga is de geknipte stad om te shoppen, de overdekte markt te bezoeken, cultuur op te snuiven, lekkere tapas te eten en wijn of sherry te sippen in bodega's,… Andere grote steden zoals Granada, Córdoba en Sevilla zijn ook niet zo gek ver weg. Je kan er dus zeker een dagje gaan citytrippen. Wij helpen je graag verder om je bezoek verder uit te werken.
Qua natuur kan je hier je ogen uitkijken. Wij bevinden ons tussen de mango-, avocado-, amandel-, sinaasappel-, mandarijn-, citroen-, granaatappel- en olijfbomen. De streek is ook gekend voor de zoete moscatel-wijn, heerlijk als aperitief. We hebben hier heel wat natuurparken zoals de Montes de Malaga en el Torcal of gewoon 'onze achtertuin'…zalig om lange wandelingen te maken met een picknick onderweg. Een zeer grote en bekende aanrader is trouwens de Caminito del Rey … overweldigend mooi. Natuurlijk kan je er ook simpelweg een luilekker-vakantie aan het zwembad van maken. Of je verblijf combineren met een pottenbak-workshop van Kim. Enkele uren of de hele week, aan jou de keuze. Als dit je wat lijkt, neem dan zeker een kijkje op onze pagina van Zjattas y Talloras.