El Perro Loco ligt op een uurtje rijden van de luchthaven van Málaga. Je kan ons het vlotst bereiken via de A45. Doe je liever wat aan sightseeing of plan je een tussenstop in de supermarkt? Dan neem je best de A7, where you follow the wonderful coast line.
Los Hijanos is een gehucht bij de gemeente Comares. In ons dorpje is er geen winkel (al komen de bakker, visboer en kaasboer wel regelmatig langs), maar er zijn winkels dichtbij. We liggen in de prachtige Axarquía-streek, met haar talrijke heuvels en valleien en het betere bochtenwerk. Van hieruit vind je de ideale mix tussen ontspanning, activiteit en cultuur.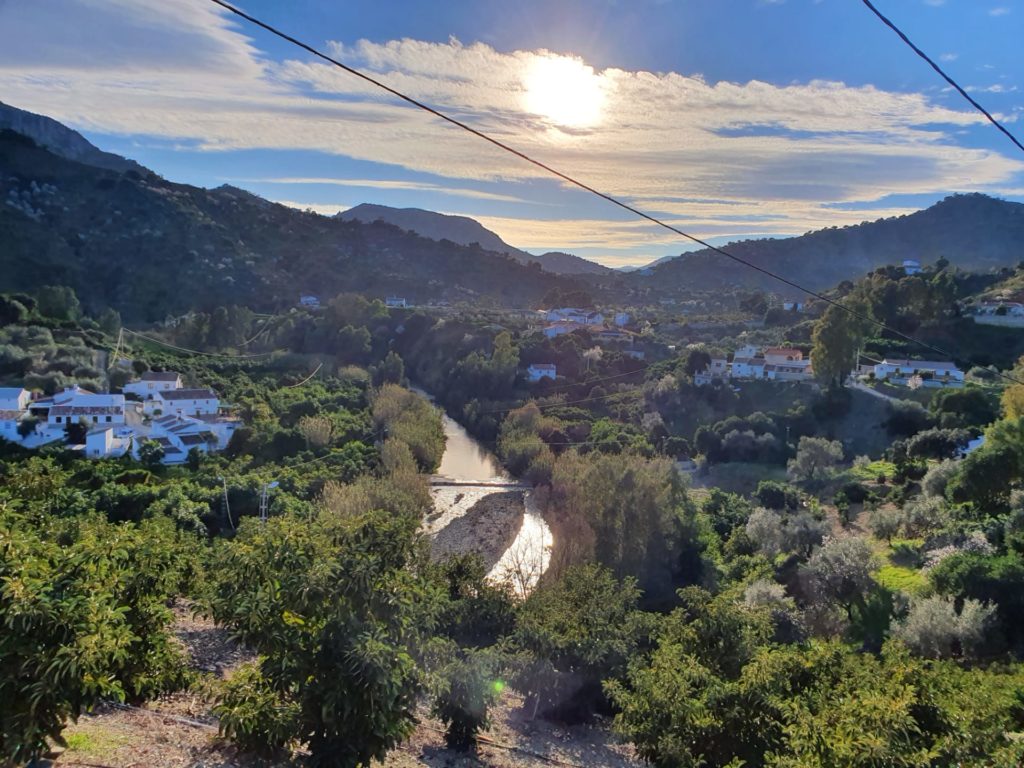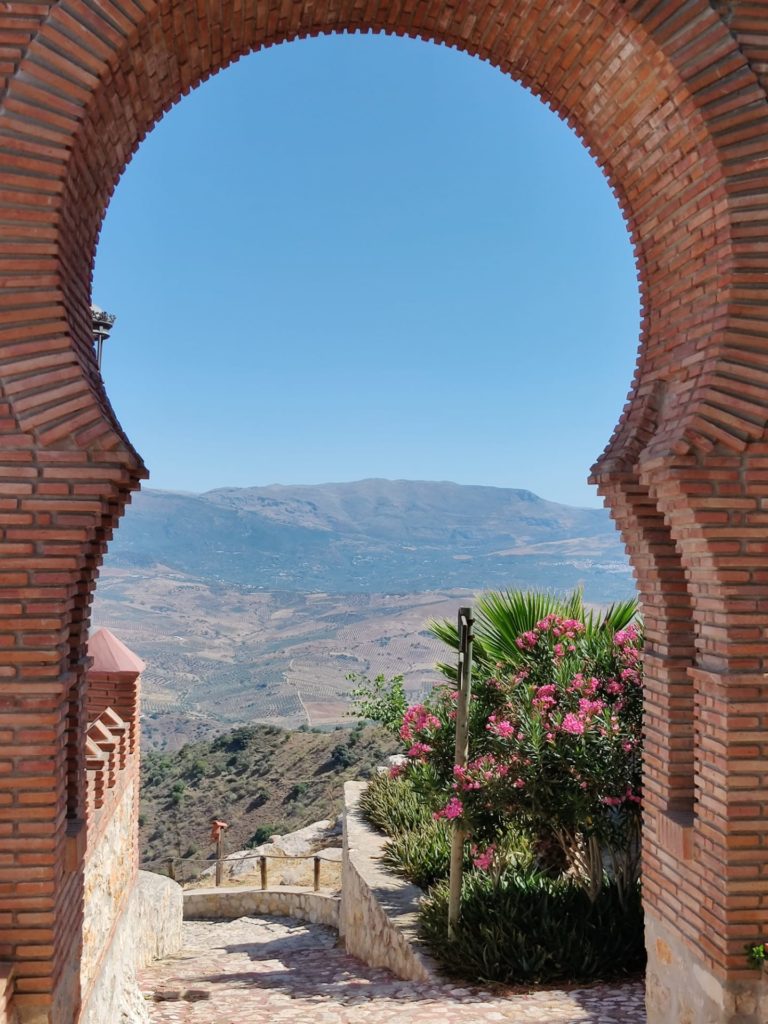 Driving up to Comares, takes about 20 minutes. There, you'll find yourself in a typical, magical, 'white village'. It has an interesting history, you can do sports activities such as a zipwire, climbing the hills, challenging walks,... To end your day, you can have tapas at the local plaza and try the nice and sweet moscatel,
brewed by the mayor.
Do you prefer going out and discovering other places? There are many possibilities: In 30 minutes, you will find the coast with interesting places such as Torre del Mar and Nerja. Just perfect to laze on the beach, to stroll through the streets, eat tapas in a typical chiringuito,...
Blijf je liever landinwaarts? Dan zijn plaatsen zoals Ronda, Antequera en Velez-Málaga zeker een bezoekje waard.
Málaga city is slechts een uur verwijderd van ons. Wat is een uur rijden als je onderweg kan genieten van prachtige berglandschappen of de kustlijn? Málaga is de geknipte stad om te shoppen, de overdekte markt te bezoeken, cultuur op te snuiven, lekkere tapas te eten en wijn of sherry te sippen in bodega's,… Andere grote steden zoals Granada, Córdoba en Sevilla zijn ook niet zo gek ver weg. Je kan er dus zeker een dagje gaan citytrippen. Wij helpen je graag verder om je bezoek verder uit te werken.
The nature and the views in our region are stunning. We are in the middle of mangos, avocados, almonds, oranges, lemons, pomegranates and olive trees. Axarquia is also known for sweet moscatel wine, which is a delicious aperitif. We are surrounded by nature parks such as the Montes de Malaga and El Torcal, or even our own 'backyard' ... wonderful to do long walks with a picnic on the hillside. Another well known activity is the Caminito del Rey... it will leave you speechless. And of course, you can also decide to just stay by our swimming pool to enjoy a relaxing holiday. Or combine your stay with a pottery workshop with Kim. A few hours or the whole week, it's up to you. Are you interested in some creativity? Then have a look at our page of Zjattas y Talloras.