El Perro Loco is a 1-hour drive from Malaga airport. The easiest road to our house is via the A45. Do you prefer some sightseeing or do you want to stop at the supermarket on your way to Los Hijanos? Then it's better to follow the A7, where you follow the wonderful coast line.
Los Hijanos is a small hamlet in the municipality of Comares. In our hamlet, there is no shop (but the baker, fishmonger and cheese seller do sometimes stop at our place), but the shops are not far away. We are situated in the stunning region called Axarquia, with countless hills, valleys and some nice curves… just perfect for motorbikes and bicycles. From our place, you can find a perfect mixture of recreation, activities and culture.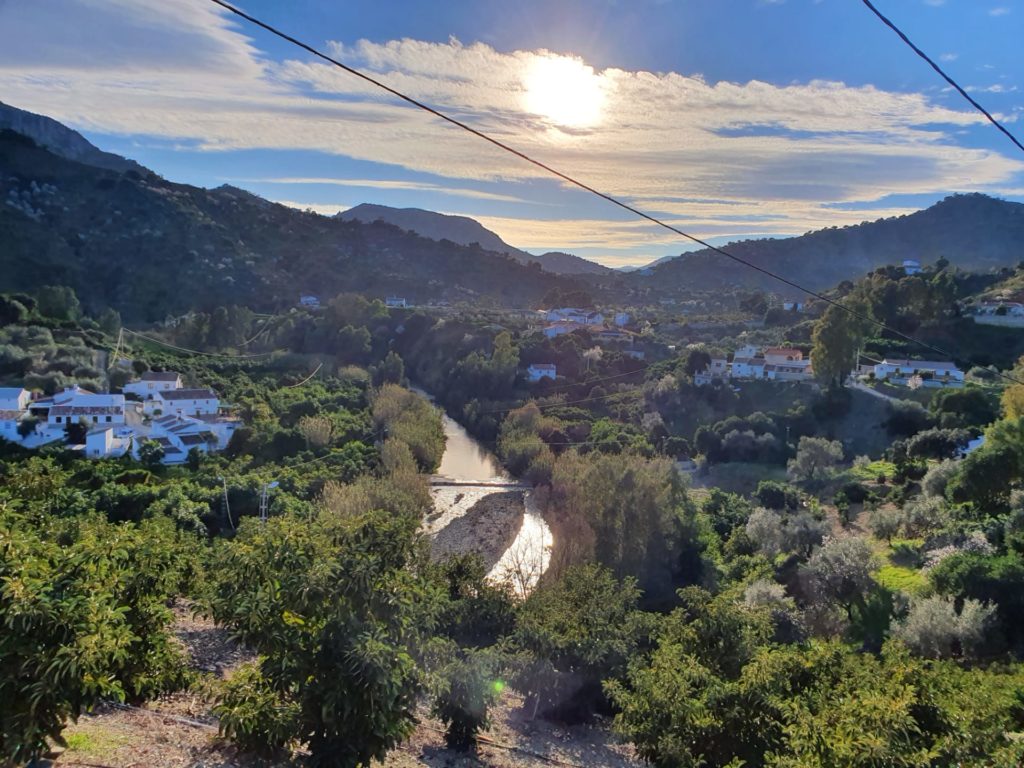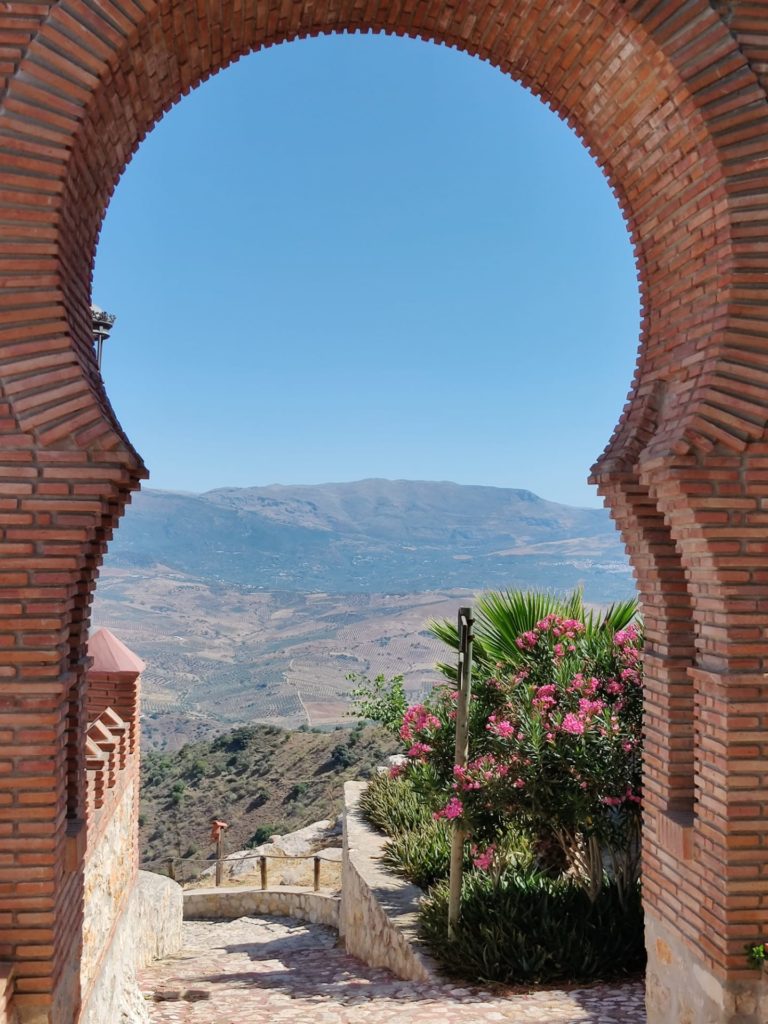 Driving up to Comares, takes about 20 minutes. There, you'll find yourself in a typical, magical, 'white village'. It has an interesting history, you can do sports activities such as a zipwire, climbing the hills, challenging walks,... To end your day, you can have tapas at the local plaza and try the nice and sweet moscatel,
brewed by the mayor.
Do you prefer going out and discovering other places? There are many possibilities: In 30 minutes, you will find the coast with interesting places such as Torre del Mar and Nerja. Just perfect to laze on the beach, to stroll through the streets, eat tapas in a typical chiringuito,...
You can also stay inland by visiting places such as Ronda, Antequera and Velez-Malaga. We are happy to tell you everything about it.
It only takes you one hour to go to Malaga city. It's the perfect city to shop, visit the local market, discover the culture, eat nice tapas and taste wine and sherry in romantic bodegas. Other big cities such as Granada, Cordoba and Sevilla are not far away, so you can also plan a visit for a one-day city trip. We are always there to help you and provide all the information to make it a wonderful experience.
The nature and the views in our region are stunning. We are in the middle of mangos, avocados, almonds, oranges, lemons, pomegranates and olive trees. Axarquia is also known for sweet moscatel wine, which is a delicious aperitif. We are surrounded by nature parks such as the Montes de Malaga and El Torcal, or even our own 'backyard' ... wonderful to do long walks with a picnic on the hillside. Another well known activity is the Caminito del Rey... it will leave you speechless. And of course, you can also decide to just stay by our swimming pool to enjoy a relaxing holiday. Or combine your stay with a pottery workshop with Kim. A few hours or the whole week, it's up to you. Are you interested in some creativity? Then have a look at our page of Zjattas y Talloras.