El Perro Loco, that's Kim and Caroline. And also Pickles, Loli, Chulo and Paco. Our story started off in 2009, with a big 'coup de foudre' and wedding bells after a few months. Kim was a physiotherapist in a small village called Tisselt. Caroline - originally from Limburg - was active in the communication sector. In 2012, we also opened a private spa together. Call it a crazy decision, but it made us dream of life as it should be: enjoying each other. And if possible: under the sun. That's how we ended up in the marvelous region of Axarquia, in Malaga province. A life among mango and avocado trees...
it suddenly seemed possible.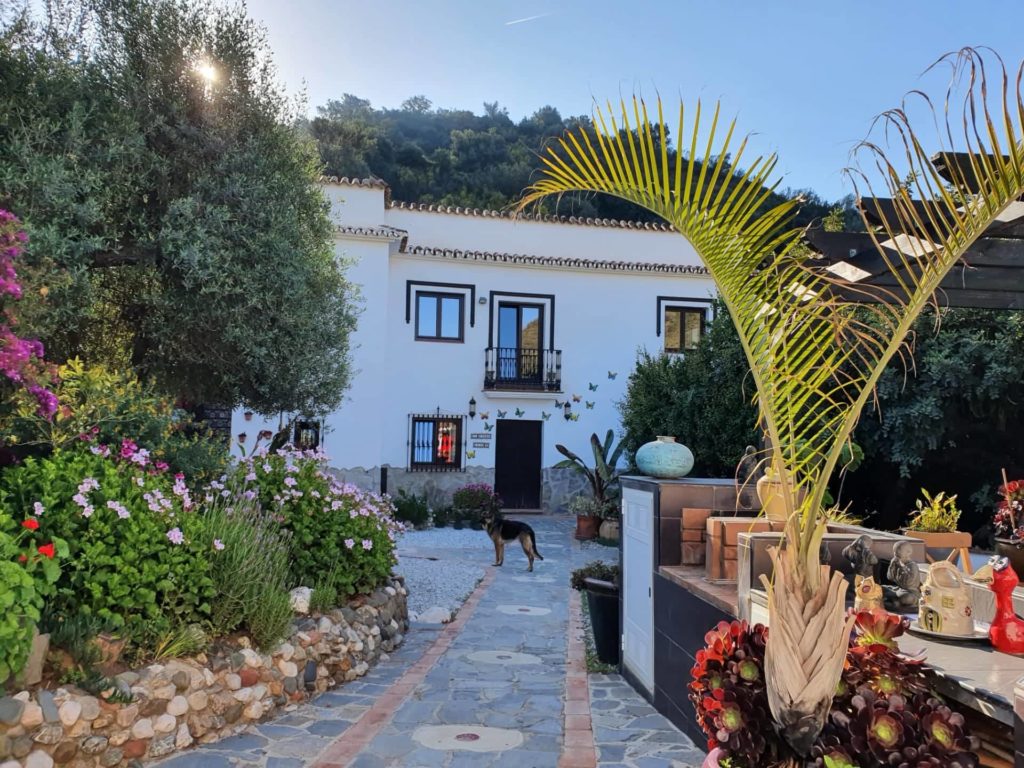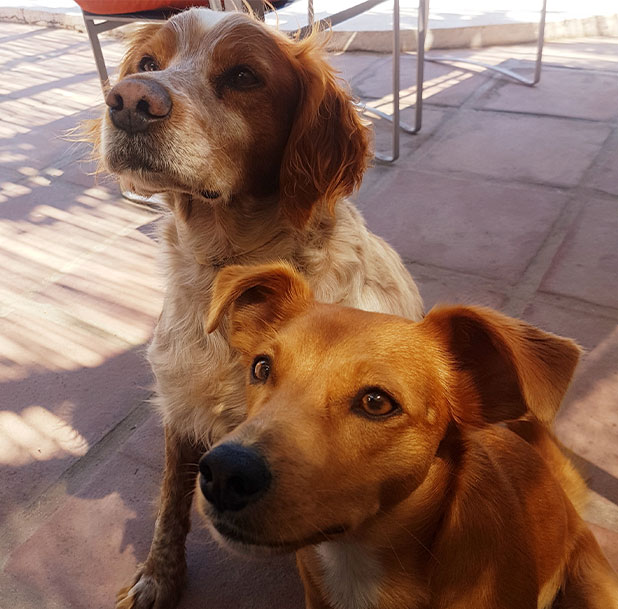 In 2019, we bought our dream house in Los Hijanos. A house with a lot of work but also with a lot of opportunities to create our fairytale space. A place where we can take our guests with us on our adventure. At the same time, Caroline's second dream came true: to adopt a Spanish dog. He was called Pickles, a Podenco mix that stole our hearts with his cheeky eyes. Together with Pickles, we travelled between Tisselt and Los Hijanos until March 2021.
We all felt happier in Los Hijanos... Moreover, Chulo decided to move in at our place. He's the dog of a neighbor who died. Pickles and Chulo, they became real brothers.
At that time, our house and business in Belgium were for sale. Our plan was to wait until everything was sold and then move permanently to Spain. But then, there was Covid and this turned out to be a blessing for us. We thought over our lives and decided to move immediately. Sometimes, you just need to jump and take your chances. On the 17th of May 2021, a fully loaded truck moved our life to Los Hijanos. A day which brought us a life of freedom.
Pickles and Chulo occupy a huge place in our life. Crazy Pickles was our source of inspiration while looking for a name for our casa rural: 'El Perro Loco'. The two casitas that we rent out, are called Señor Pickles and Don Chulo. We are an 'Adults Only' place, where silence, peace and freedom are key.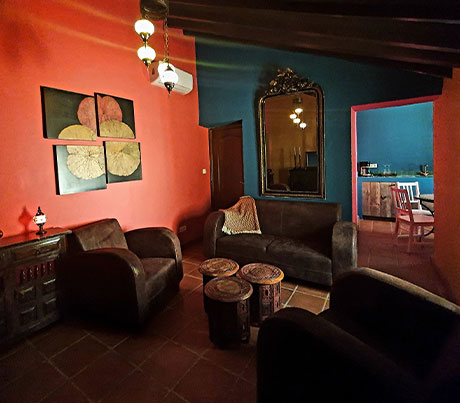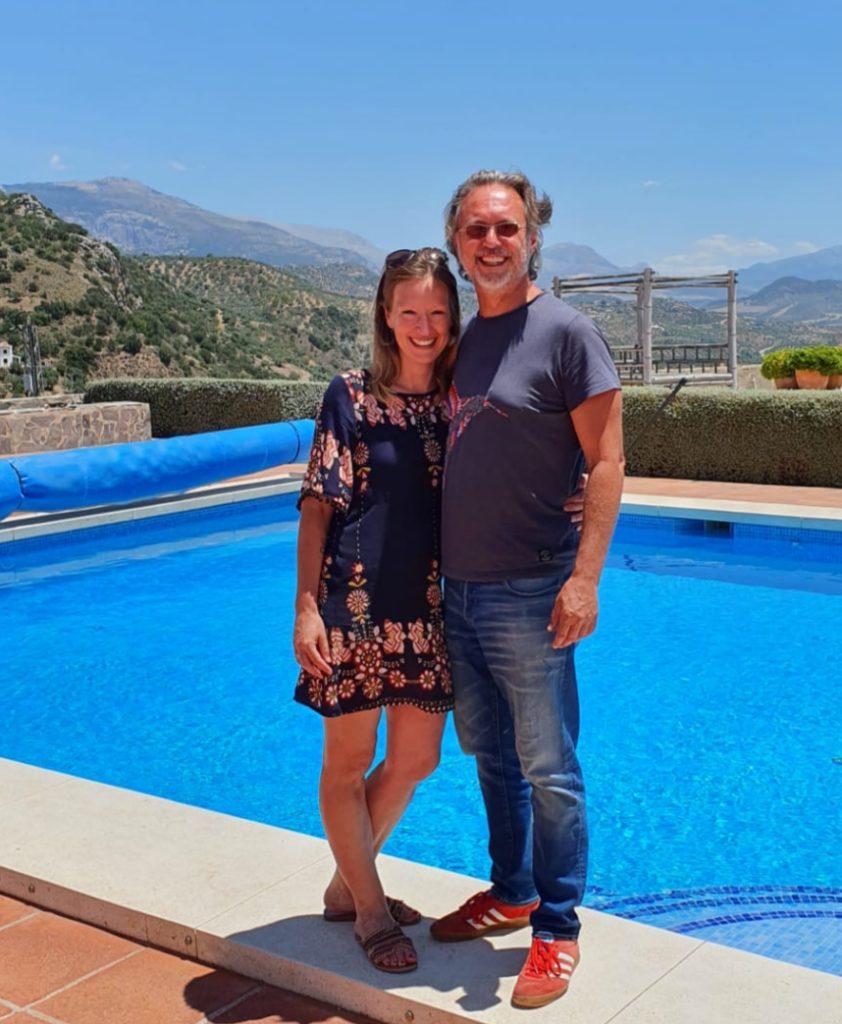 We know quite well what we want and consequently what we like to offer to our guests. We like to call it 'P&P': Private & Personal. We are a small casa rural:
we rent out only two casita's, which means that our guests can really live with us... if they want to do that of course. We are always available with our full attention. We only do things with our heart and soul and that's what we want our guests to experience. We love spontaneity. No limiting structures, only enjoying life, each other and our little paradise.
Are you eager to discover El Perro Loco? Then just have a look on our website and maybe we'll welcome you to 'our mountain' very soon!